How Top Sales Performers Create Urgency By Manufacturing Deadlines
There's a not so secret sales weapon that makes the difference in a monthly quota. An easy to implement tactic that any sales person can use, but only the top performers are putting it into action on a daily basis.
It's DEADLINES. 
It's funny how often they're brushed off by the average sales rep, and yet the top performers never leave it off the table. 
In this sales training episode of the In Between Sales Calls podcast, I'm breaking down the techniques on how top sales performers create urgency by manufacturing deadlines.
Plus, I've got a special offer with a little deadline of my own for you!
Take a listen here…
You can tune in above,👆 Apple Podcasts, Spotify or anywhere you get your podcasts.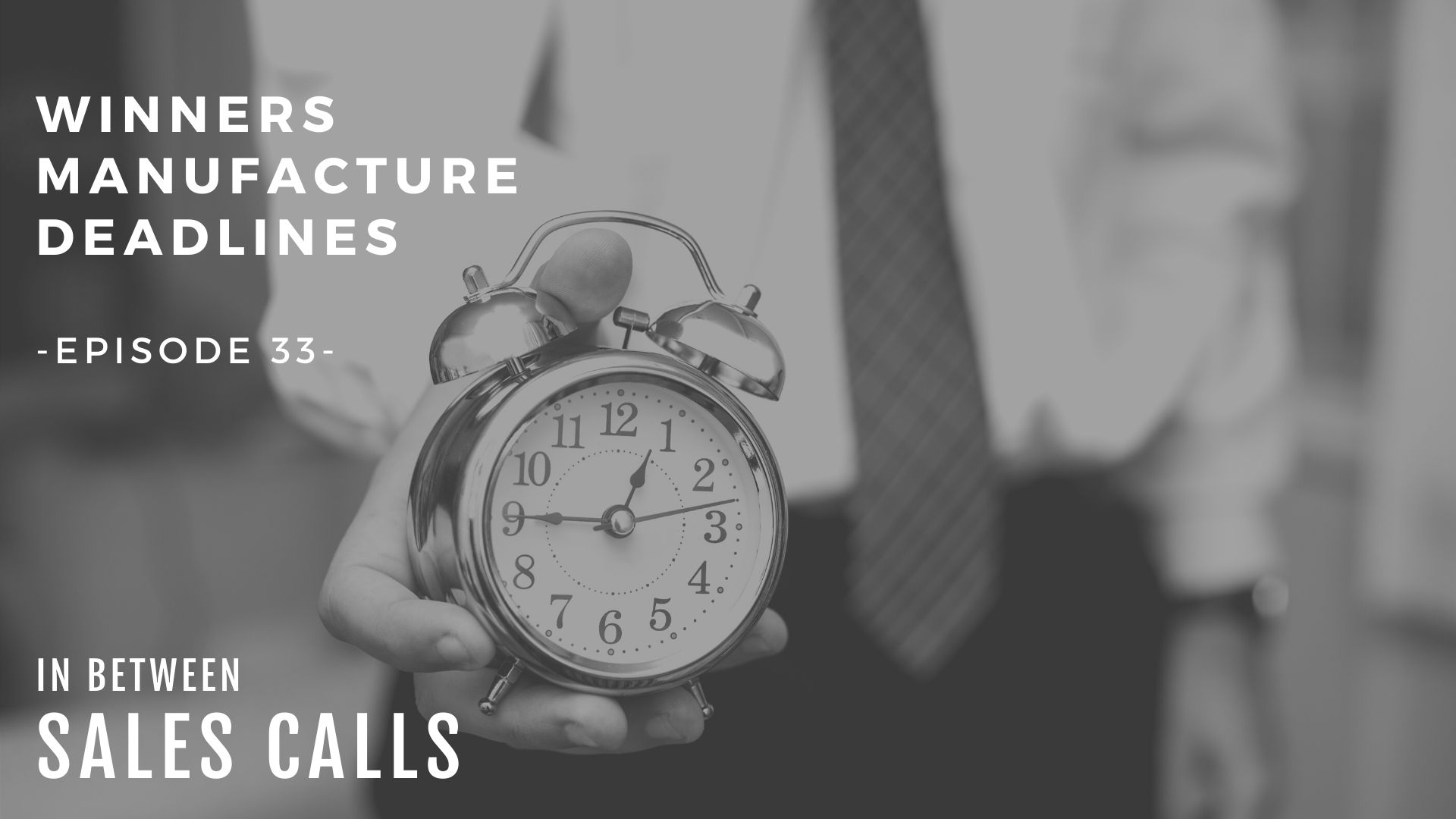 Modern Sales Training Academy
On demand video courses for top sales performers. Check out courses free and paid all around parts of the sales cycle.
We can do everything right in sales and still have everything go wrong in the end.
The customer disappears like a ghost, and we are left there with tons of questions.
Learn the 7 reasons our customer's ghost us and what we can do to get things back on track.
Read More »
In this sales training episode, I go through 3 success habits I recommend for any salesperson who is serious about creating meaningful goals that matter and ones they plan on achieving in this calendar year.
Read More »
In today's sales training episode of the In Between Sales Calls podcast, I will strip all of the junk away to reveal the easy way to win this sales game.
Read More »